Rasa Developer Survey Summary
We recently carried out a developer survey, and we are thankful to the 148 developers from 49 countries that participated. The most exciting part of the Survey was the opportunity to learn about the projects our community is building and deploying in the real world and how they help others using Rasa. It was also great to hear that participants from this year's survey have built assistants in more than 25 languages.
We are glad to share the results of the survey with you in this blog post. The main goal of this survey was to gain insights so we could better serve the Rasa community in terms of content, both blog posts and YouTube, which are among the top sources of information about Rasa for survey participants.
We also wanted to look into any feedback regarding the installation process, machine learning, or NLU components for which we can take actionable steps to improve. One major request was the release of a native installation for Apple (M1/M2) chips with the Rasa 3.3 launch, which we have already released. Find out more about this here.
Demography:
The top two types of Rasa users were Developers/Software Engineers (27%), followed by Machine Learning Engineers (19.5%). Rasa is also used by engineers and significantly by Researchers, Conversation Designers, Data Scientists, and Managers. The demography chart illustrates how Rasa teams are truly multidisciplinary and need to come together to build great assistants.
Out of all the participants, 21% are located in India, followed by 11% in Germany. Spain, Greece, and Senegal are new joiners in the top 10 lists in comparison to last year's survey.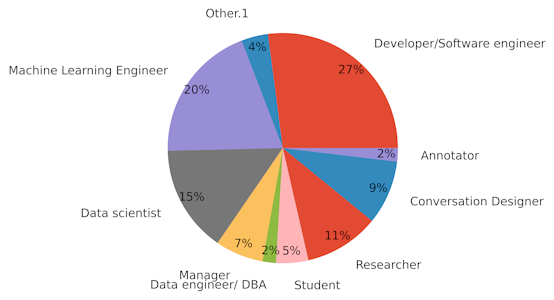 DEI
We take Diversity, equity, and inclusion very seriously at Rasa and try to improve participation from underrepresented language and gender groups.
Language:
English is the most common language with which our community builds assistants (44%), followed by Hindi (9%), German (8%), Spanish (8%), and French (6%). Folks have also built assistants in some low-resource languages like Bengali, Japanese, Tamil, Telegu, Persian, Finnish, Greek, Italian, Armenian, Malay, Hebrew, Nepali, Bulgarian, and Macedonian.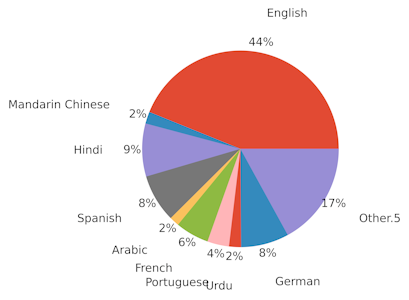 Gender:
Out of all developers in the 2022 survey, 83.1% are male, as compared to 70.6% in the 2021 survey. Non-male participants have dropped from 29.3% in 2021 to 16.8% in the 2022 survey.
Inclusivity: Roadblocks due to lack of access to Infra or hardware.
There are major roadblocks in our community due to a lack of access to infra or hardware. However, the lack of funds for professional development and the non-availability of Specific NLU components for the target language occupy top positions as roadblocks.

What do Rasa Developers like?
OS
Linux is the most popular OS, and AWS is the most popular cloud service for Rasa Developers. Apple MacBook M1-chip installation is the most asked support, and we have listened to your feedback loud and clear. We introduced Apple M1-chip support for native installation with our Rasa 3.3 launch.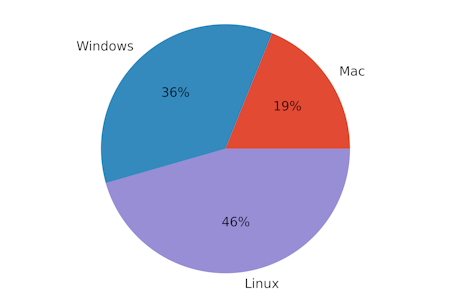 Learning Source
The top learning sources for Rasa Developers are reading documentation, reading blog posts, and watching videos.

Social Media:
Rasa Developers seem to be most active on Twitter, YouTube, and blog posts to stay up to date; only 6% are using Newsletters.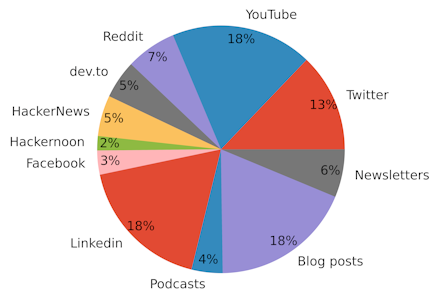 Actions for feedback:
Most of the feedback for support was related to Apple M1 chip installation and requests for more YouTube videos over time.
We have recently released Rasa OSS 3.3, which supports native installation for Apple (M1/M2) chips. As for video tutorials, we plan to release new video tutorials on our official YouTube soon. Stay tuned!
Thank you to everyone who participated in this year's survey. Your responses help us better understand the community's needs and will help us take action in the right direction in the future.