You're Not a Bot
We are humans and we celebrate that. We all have different interests, skills and preferences and this diversity is key for us to achieve our mission. We respect that you have a life outside of work and trust you with maximum flexibility - for example working at home if you don't feel like coming to the office or need to take care of family members.

Think For Yourself
Rasa was built by people no smarter than you. We cherish ideas and you have the power to change things without always needing to ask. Listen and give every situation thought - don't assume something said is correct just because of a job title. When engaging in feedback, offer suggestions and ideas, don't just point out flaws.

Challenge Yourself to Be Exceptional
Always question the status quo. Think big and be audacious. There is always a next level for an idea, a goal, or even yourself. Get your teammates on board, seek feedback, and collaborate to get to the next level.

Be Honest
Every day brings new challenges and learning experiences. Put up your hand if things go wrong, explain what happened, and share the lessons from failure in a simple way. Be transparent, authentic, and honest.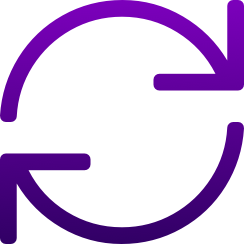 Iterate Quickly
Find the minimum viable way to test your assumptions, ship your idea, learn from how humans interact with it, and make it better. This is true for everything we do and across each department. Risks are OK.

Respect is Our Code
We are ambitious and we want to succeed, while always practicing kindness and tolerance. Respect that people you interact with may work or communicate differently. Respond promptly. Be open to ideas from others, offer thoughtful feedback, and value their craft.