Introducing Rasa Labs: Building the Future of Conversational AI
Experimentation is part of Rasa's DNA as a company. We have always led with innovation, and today we continue to remain on the forefront of discovery by exploring new and cutting edge ways to help our customers achieve next-level conversational AI.
To continue our legacy of innovation, we are proud to announce the introduction of the Rasa Labs Program. Today, we invite our customers to join us, and help build the future of conversational AI together.
Goals of the Rasa Labs Program
With the inception of Rasa Labs, we have not one, but two ambitious goals in mind:
Available Labs
Here at Rasa, we have been incorporating language models into our stack for several years prior to the introduction of ChatGPT. This enabled us with the perfect springboard to rapidly and effectively introduce some of the latest technological advancements into our platform. By leveraging large language models, we already see the potential for Rasa Assistants to elevate customer experiences with natural language interactions that are more fluid, resilient, and helpful than ever before.
Below are some the first public experiments customers can access via our Labs Program: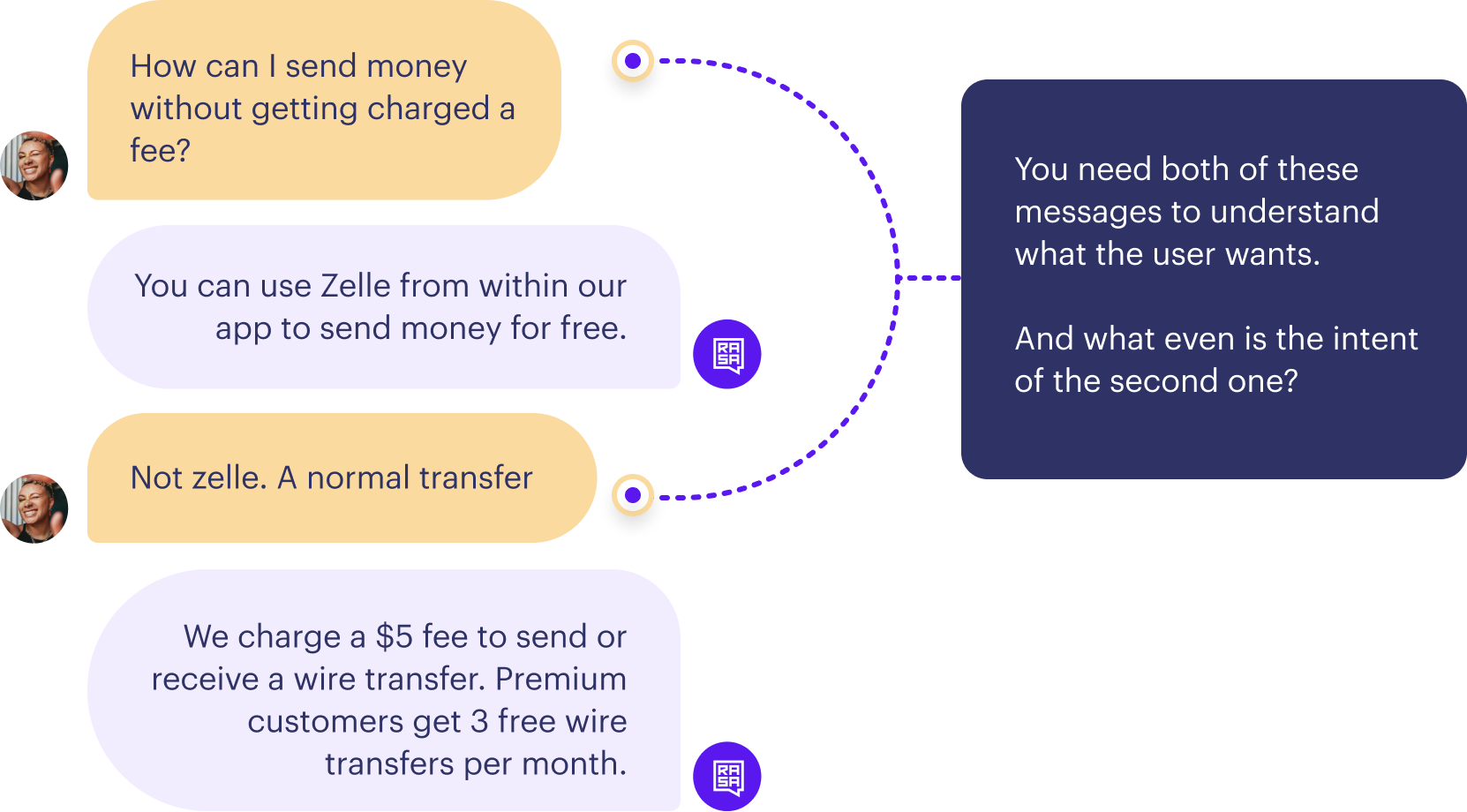 How to join Rasa Labs:
Are you interested in exploring the potential of generative conversational AI in an enterprise context? Here's how you can participate in the Rasa Labs Program:
Become an early tester: Rasa Labs is intended for Rasa Pro Customers only. If you are a customer, reach out to your Customer Success Manager to register your interest in the Rasa Labs program, or e-mail us at labs@rasa.com.

Not yet a customer? We are also looking forward to working with innovative teams that would like to evaluate Rasa in an enterprise context.
Rasa Community Member? While Rasa Labs is for customers only, soon we will be releasing some exciting new content to our Open Source community. Subscribe and keep an eye on our YouTube channel.

Try it out: Start experimenting with our newest innovations, and get access to our team's expertise and insights to guide you along the way.
Provide Feedback: Record your feedback, and be available for additional questions about your experience from our product managers and engineers.
Like what you see? These Rasa Labs experiments are only the beginning of what is to come. Stay tuned for more details as we build up to our next big announcement, and learn more about Rasa Labs in our upcoming webinar "Rasa Labs: Shaping the Future of Conversational AI Together" on September 27th, 11AM EST, 5PM CET.